What's new from the New York Times Bestselling Author
THE LAST OF THE SEVEN
"In the Sahara, the sun could make a man bleed."
"Farewell to Arms–like lyricism. Top-notch war fiction."
— Bill Ott, Starred Review, Booklist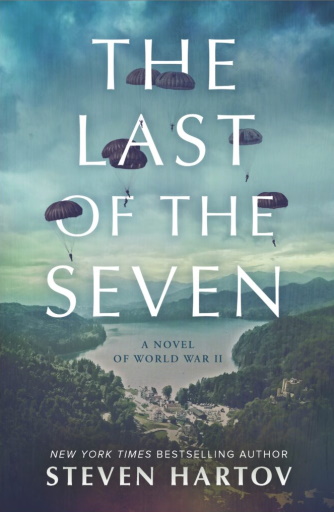 A lone soldier wearing a German uniform stumbles into a British military camp in the North African desert with an incredible story to tell. He is the only survivor of an undercover operation meant to infiltrate the Nazi stronghold of Tobruk, trading on the soldiers' perfect fluency in German. However, this man is not British-born, but a German Jew seeking revenge for the deaths of his family back home in Berlin.

As the Allies advance into Europe, the young lieutenant is brought to Sicily to recover from his wounds. There he is recruited by a British major to join a newly formed commando unit composed of German and Austrian Jews training for a top secret mission at a nearby camp in the Sicilian hills. They are all "lost boys," driven not by patriotism but by vengeance.
Drawing on meticulous research into this unique group of WWII heroes, "The Last of the Seven" is a lyrical, propulsive historical novel perfect for fans of Mark Sullivan, Robert Harris and Alan Furst.
"In the Spring of 1944, I realized that I was not going to survive the war."
Thus begins Steven Hartov's gripping series about World War II, with a fact-based stunning story about a young Austrian half-Jew, or mischling, recruited to serve as the adjutant to a notorious Nazi SS colonel. It is France, 1944, on the precipice of the Allied invasion of Normandy, when Shtefan Brandt must decide between his loyalty to his master, his love for the colonel's French mistress, and a fortune in Allied invasion currency that is about to come ashore.
Drawing on meticulous research as well as the secret history of his own Austrian family, Hartov writes "The Soul of a Thief" in the diary style of an elderly survivor and holds the reader in the grip of his tale till the very last page. The tale's epilogue characters then become the impetus for "The Last of the Seven."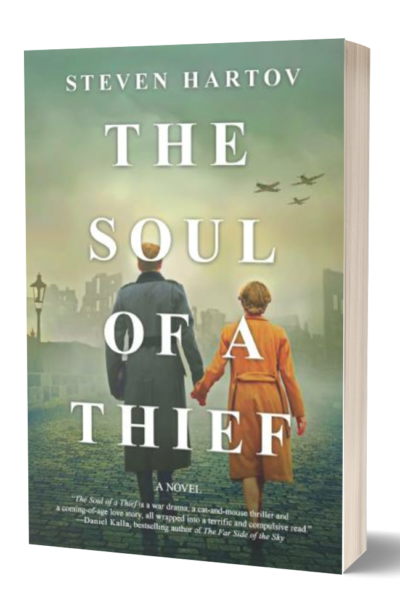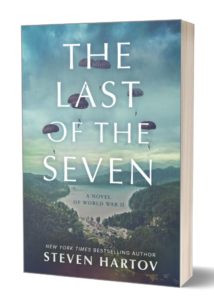 Booklist's starred review called The Soul of a Thief  "Simply a wondrous and captivating novel."