Welcome to the world of Steven Hartov: ex-paratrooper, novelist, and military journalist.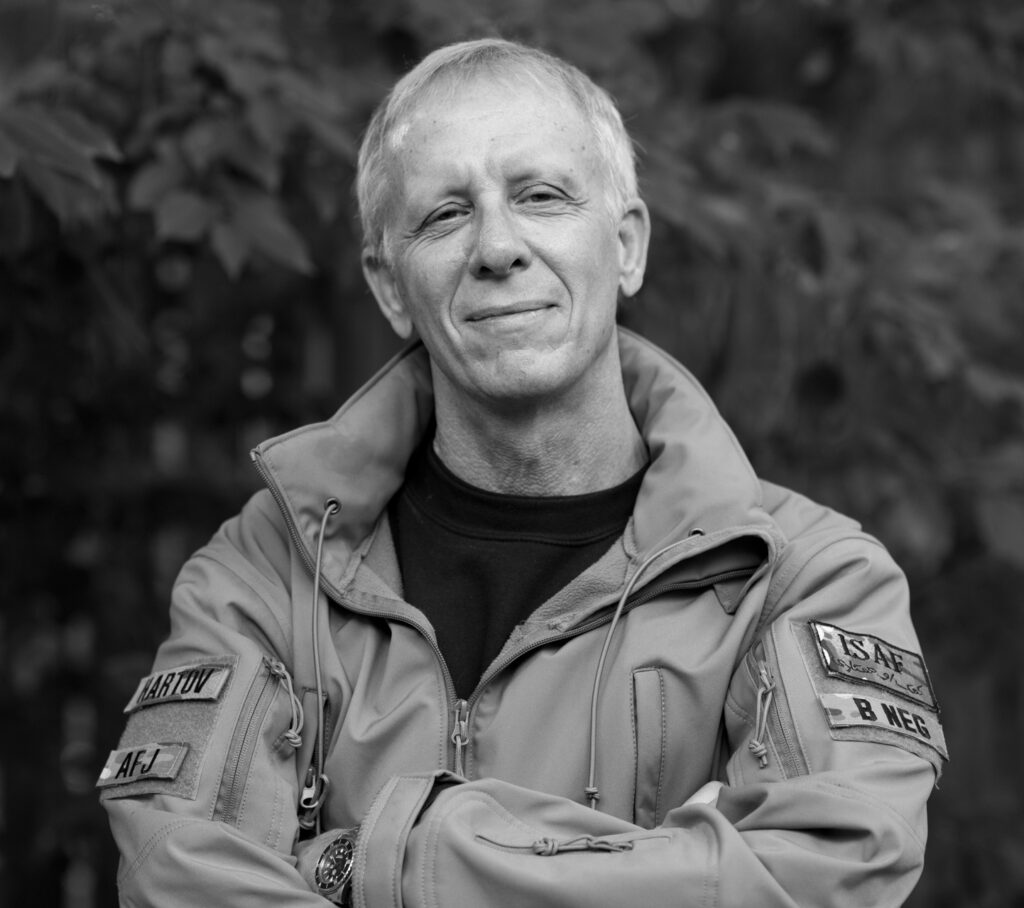 Steven Hartov was born in New London, Connecticut, attended public schools in New England and earned a Bachelor of Fine Arts degree from Boston University. In 1973 he joined the U.S. Merchant Marine Military Sealift Command, beginning a series of adventures that would later inspire his non-fiction and literary works.
In 1977, he volunteered for the Israel Defense Forces, serving first as a paratrooper and later in a Special Operations branch of Israeli Military Intelligence. He subsequently served 13 more years as an IDF reservist and 17 years as an officer and task force commander in the New York Guard.
Hartov's writing career began in the 1990s with a series of espionage novels based in the Middle East. His trilogy, "The Heat of Ramadan," "The Nylon Hand of God," and "The Devil's Shepherd," earned nominations for national book awards, top ten placements in the Book of the Month Club, translations into six foreign languages and a feature film. In 2003 he co-authored the New York Times bestseller "In the Company of Heroes," followed by "The Night Stalkers," "Afghanistan on the Bounce," and the first two books in his new historical fiction series about World War II, "The Soul of a Thief" and "The Last of the Seven."
He is the former Editor-In-Chief of the professional military journal, "Special Operations Report." His works are recommended readings by the U.S. Army War College.
Steven coaches select writing clients on manuscript development.  He can also be recruited for library appearances, book clubs, writing seminars and presentations on a variety of topics from publishing to international terrorism. Inquire here: