HOVER OVER THE COVERS FOR A PEEK INSIDE…
"Hartov's gripping WWII novel oozes suspense, but he's also no slouch at wartime romance: Froelich's liaison with an Italian nurse has moments of Farewell to Arms–like lyricism. Top-notch war fiction."
"A classic WWII raid story in the behind-the-lines tradition of The Guns of Navarone, Steven Hartov's The Last of the Seven ticks like a detonator and explodes like a bomb. He delivers his tale with such vivid and authentic detail that you come away believing you too can speak Hochdeutsch and Hebrew as you take on Hitler's atomic labs deep in the heart of the Third Reich."
"The Last of the Seven is a beautifully told war story, written with stirring prose and painstakingly accurate detail. The plot is a nail-biter. The dialogue crackles. The characters are memorable. Another absolute winner from Hartov."
"Hartov is at his best… The desert scenes scorch the imagination; the bombing of a transport ship is horrific. … A little-known story enjoyably told."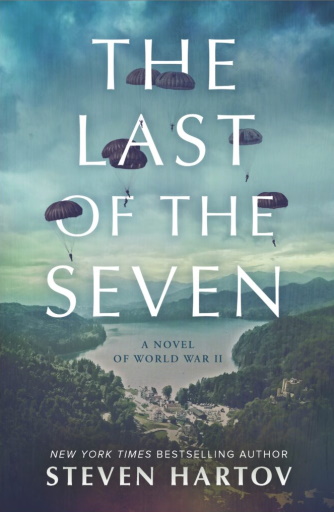 "In the Sahara, the sun could make a man bleed."
Dressed in a German uniform, badly wounded and starving to death, Second Lieutenant Bernard Froelich appears out of the desert with an incredible story to tell. He is the only survivor of a secret British commando unit composed of German and Austrian Jews, all of them orphaned by the murderous Nazis, and all bent on revenge. Based on meticulous research and the discovery of stunning historical truths, The Last of the Seven follows Froelich throughout his rescue and painful recovery, his heartbreaking romance with a Sicilian girl, and at last, a behind-the-lines mission that he and his men can't possibly survive.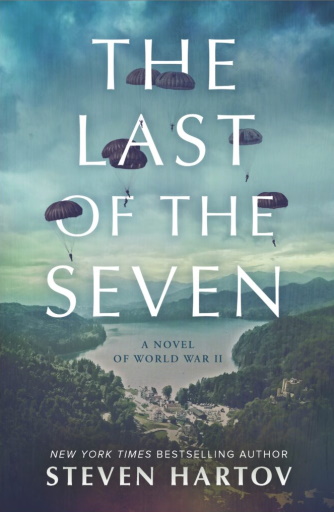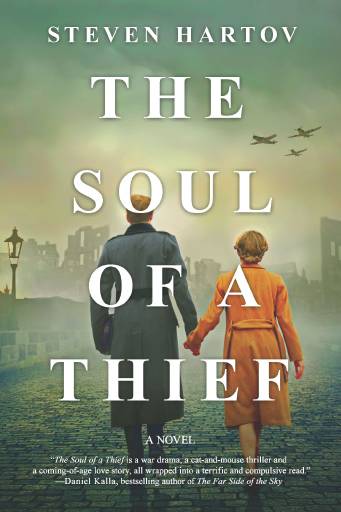 "In the Spring of 1944, I realized that I was not going to survive the war…"
Hartov's first book in his World War II historical fiction series brings us the diary of Shtefan Brandt, adjutant to SS Colonel Erich Himmel in occupied France. Shtefan is a mischling, a partial Jew, surviving only at the whims of his commander, and both men are in love with the colonel's French mistress, Gabrielle Belmont. As the Normandy invasion looms, Shtefan must choose between loyalty, love, survival, and whether or not to foil Himmel's plot to steal a fortune in Allied invasion currency—right up to the story's heart-stopping end.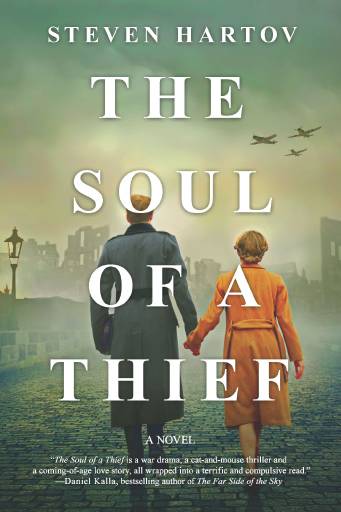 "Shtefan tells the story, and the young man's thoughtful, epistolary style makes scenes of desperate battle and budding love come alive with remarkable power. The Soul of a Thief is simply a wondrous and utterly captivating novel."
"An old-fashioned 'ripping yarn' from a master writer who knows how to keep the characters vivid, the plot twisting, and the action coming hot and heavy."
"The Soul of a Thief is a war drama, a cat-and-mouse thriller and a coming-of-age love story, all wrapped into a terrific and compulsive read. Hartov offers a novel and human perspective of the German side of the Second World War through the eyes of one young reluctant recruit and the enigmatic colonel whom he admires, fears and, ultimately, plots to outwit."
"A fast-moving plot and vivid characters make this a most satisfying read."
"In the Company of Heroes is exceptionally written and gives the reader profound insight into the ugliest parts of war. It is a story that everyone should read and learn from—not only about war, but also about the human spirit and its willingness to survive in even the harshest of situations."
"The 1993 battle in Mogadishu between American soldiers and Somali militiamen gets a human-scale retelling in this harrowing memoir… a revealing portrait of the human face of war."
"CWO Mike Durant's heroism should be read and understood by every American. I was thrilled and moved by this book."
"I've read In the Company of Heroes and I think it's stunning.... moving, enlightening, fast-paced and exciting. An excellent read."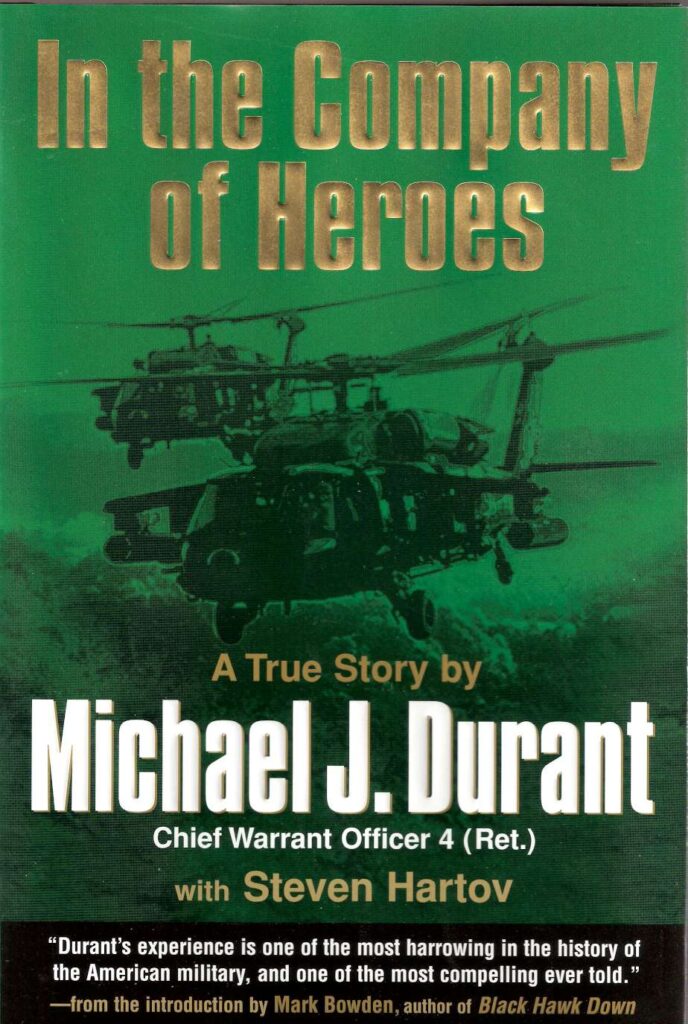 "Mike Durant, we will not leave without you!"
In the October 1993 Battle of Mogadishu, US Army Chief Warrant Officer Michael J. Durant became the focal point of the story that would later be called "Black Hawk Down." Shot down in Somalia, terribly injured, and captured by vengeful militants, Durant endured the torments of certain death until at last he was rescued. Ten years, later, Steven Hartov joined with Durant to write "In the Company of Heroes," the New York Times bestseller that remains in high demand today, is recommended reading by the US Army War College, and is a classic portrayal of men at war.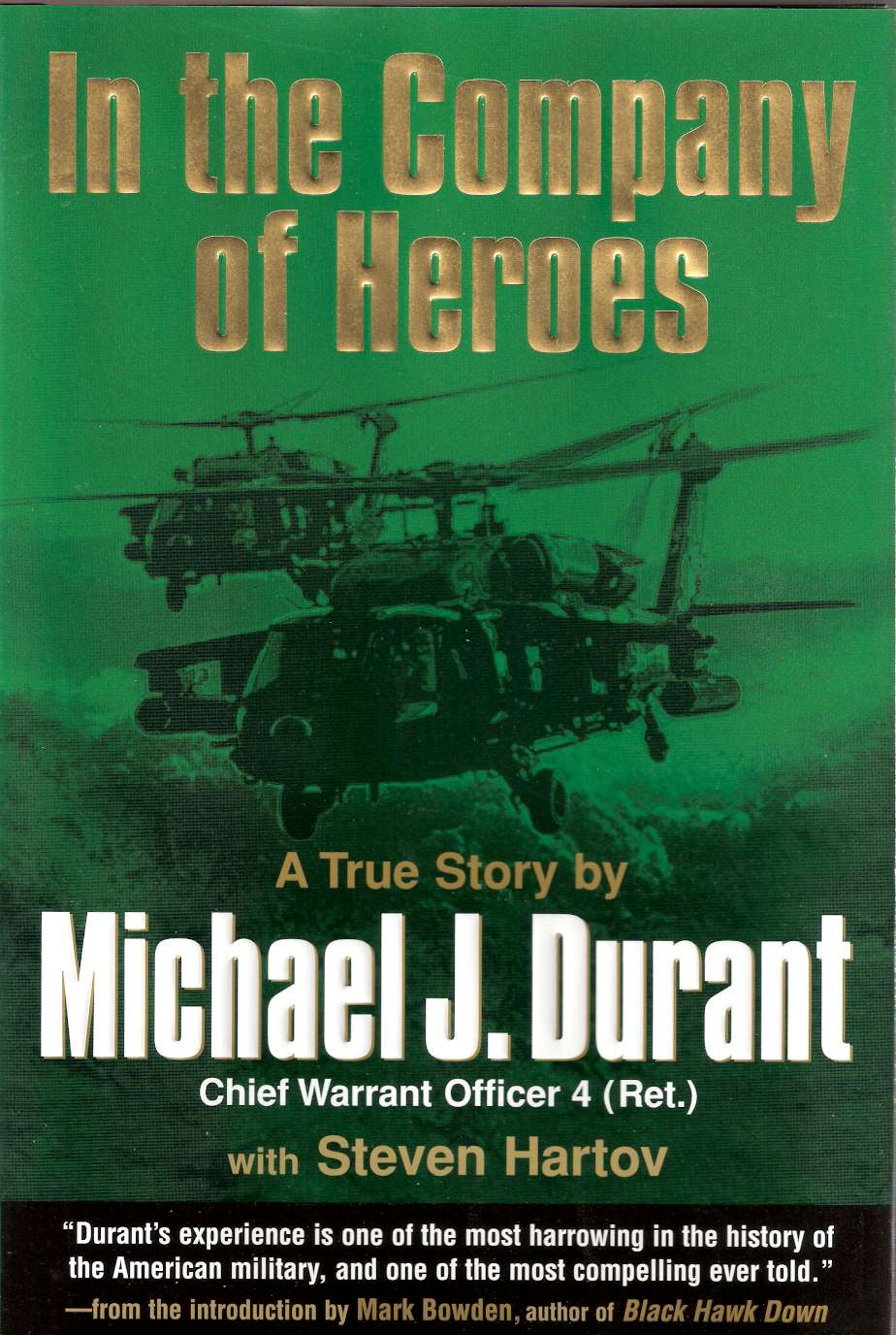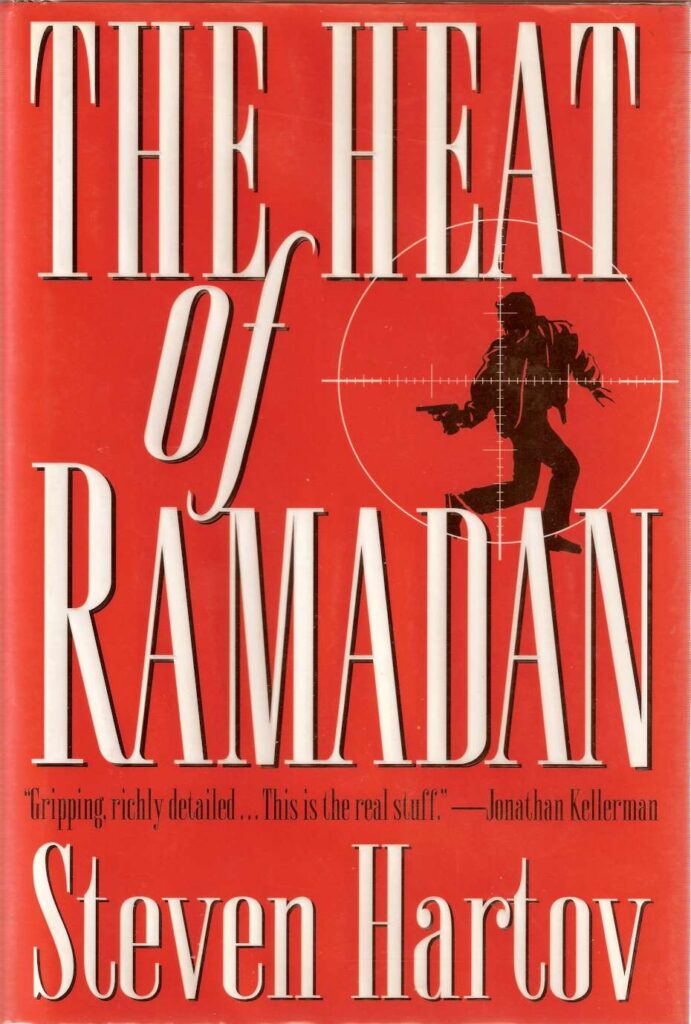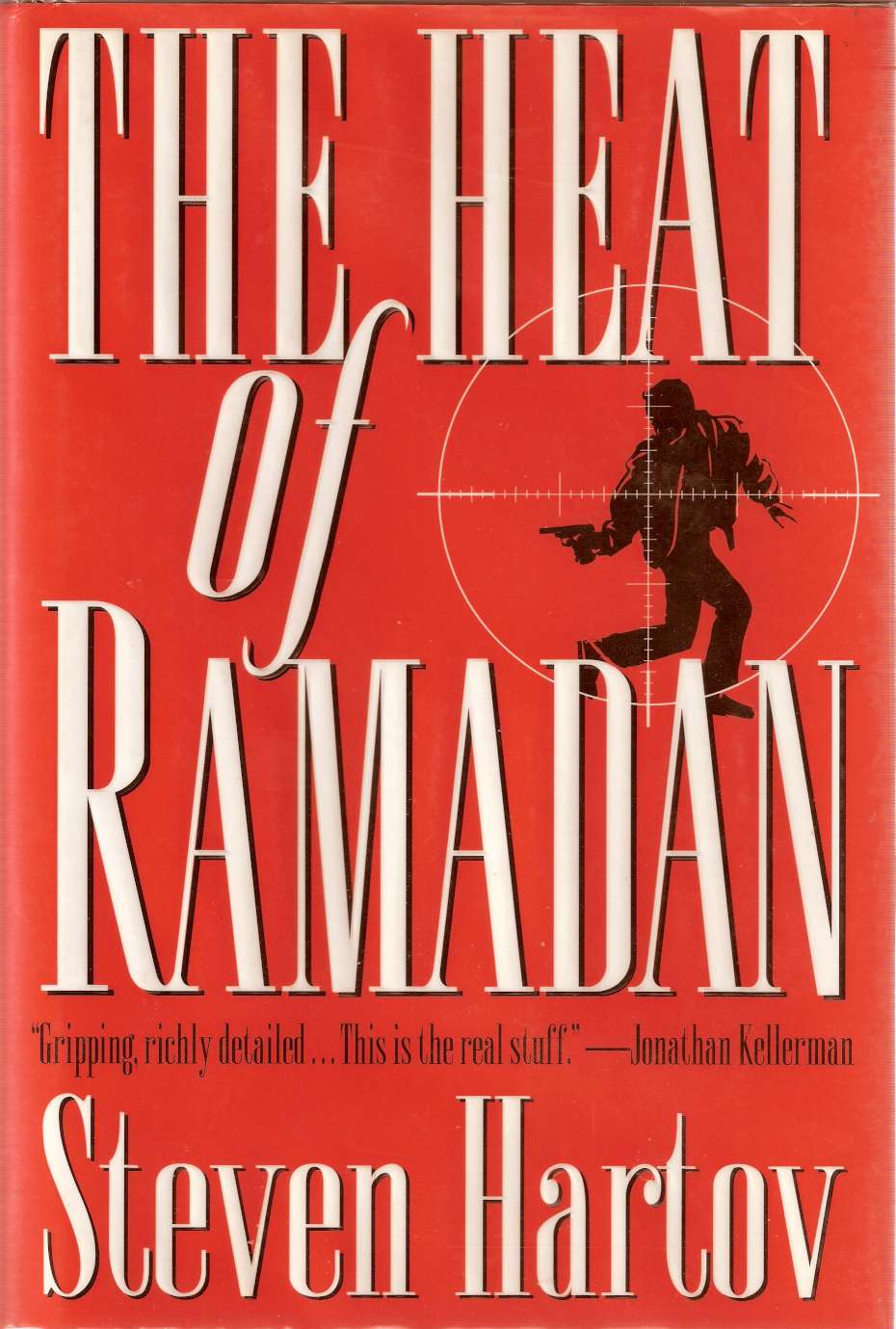 "From the moment Ekhardt pulled the trigger, he knew he was killing the wrong man."
So begins the first in Hartov's Middle East espionage trilogy, featuring Israeli intelligence agents Eytan Eckstein and Benni Baum. An assassination gone wrong in Munich leads to Eckstein's early retirement, but the master terrorist he and his team were pursuing refuses to let sleeping dogs lie. One by one, Eckstein's comrades are sent to their graves, while he and Baum realize that Amar Kamil is not only bent on vengeance, but on pulling off an assassination himself that will bring the region to its knees. This pulse-pounding thriller led one major critic to call Hartov "Israel's John LeCarré."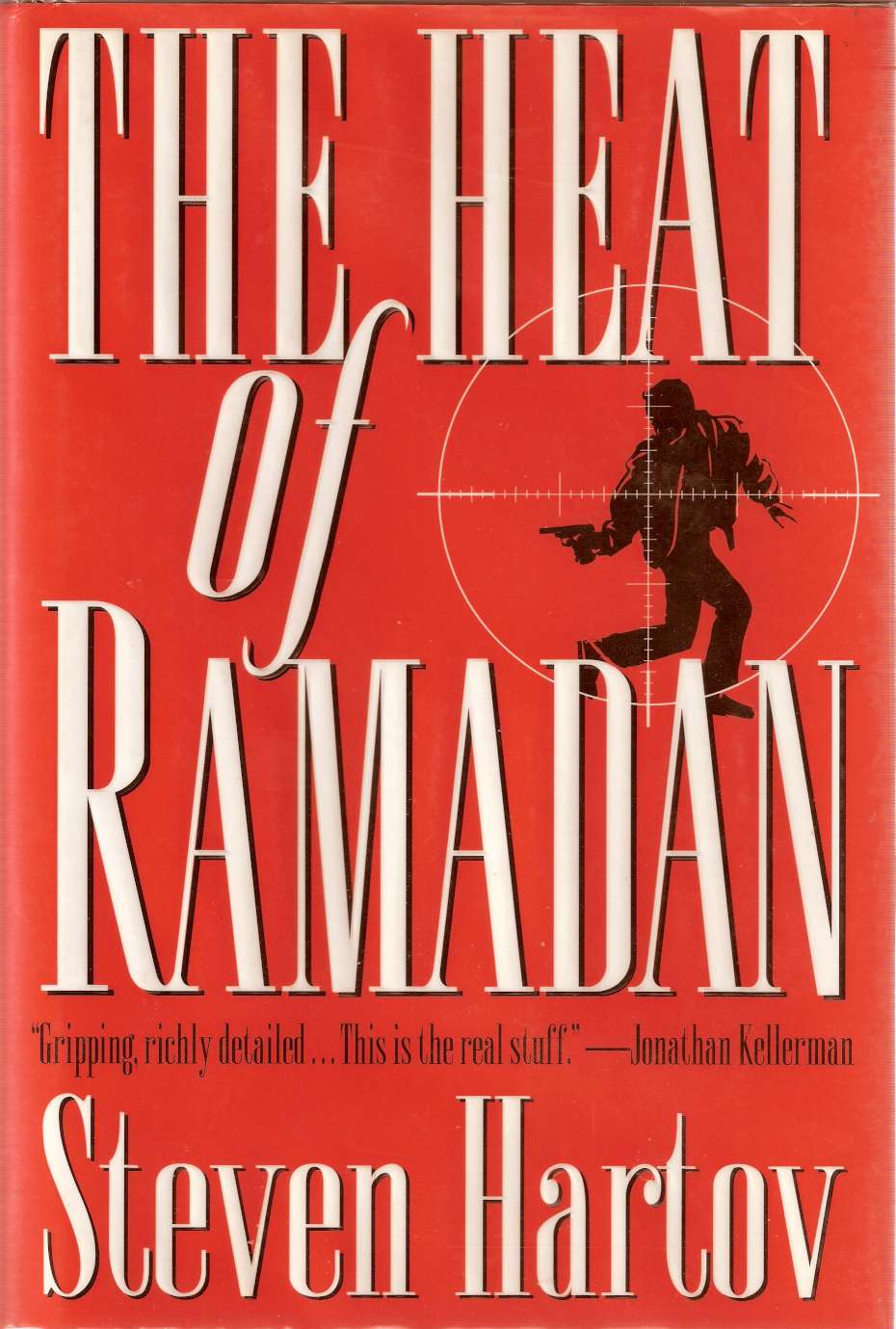 "First novelist Hartov makes a smashing debut with this well-crafted, provocative political thriller written with an insider's accuracy. Hartov offers a complex, high-tension, consistently engrossing narrative, and—in a departure from most fictional portrayals—his Palestinian characters are refreshingly human."
"A gripping, richly detailed, and impressive first novel. This is no techno-thriller concocted by some armchair generalissimo. This is the real stuff."
"This skillfully plotted and richly textured narrative captures the human dimension as well as the technology and politics of covert operations."
"A truly masterful debut. Its plot, characters, images and emotions are all superbly crafted. Hartov has sculpted a great novel. The furious pace and attention to detail and emotion makes it hard to put down."
"Like his debut, The Heat of Ramadan, Hartov's second novel is a superior thriller, dark and exciting, that pits an Israeli military intelligence officer against ruthless and wily terrorists. The most resonant complications concern Baum's past. Once revealed, they throw a shadow over the entire narrative, even its thrilling climax, lifting the novel from the realm of first-rate action-adventure into that of the finest sort of espionage thriller-one that touches on the painful truths behind the spymaster's stocks-in-trade of deceit and betrayal."
"A fine beat-the-devil tale notable for three-dimensional characters with failings as well as strengths, plus suspenseful action and twisty plotting."
"One of the most compelling political action-thriller I have ever read!"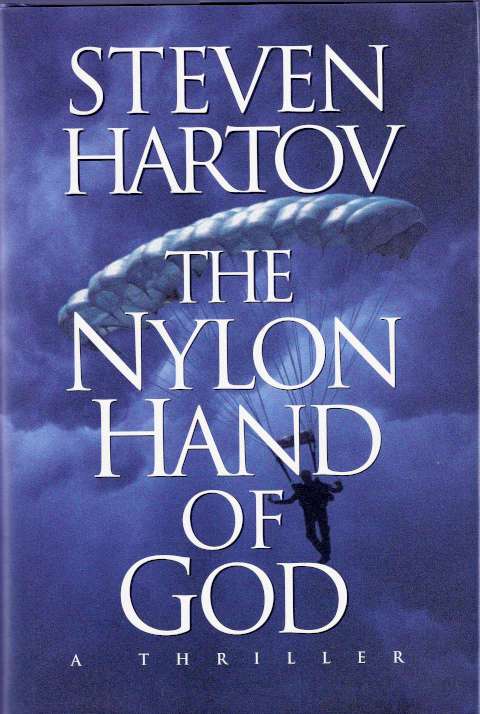 "Moshiko Ben-Czecho knew that his death was imminent, but he refused to surrender to his shameful sensation of fear."
In this stunning sequel to The Heat of Ramadan, the second part of the Eckstein and Baum trilogy opens with a bomb attack on the Israeli consulate in New York City, and rockets onward from there. In the midst of delicate prisoner swap between the Israelis and the fanatical government of Iran, Eckstein and Baum are summoned to New York to deal with the evolving crisis, and find themselves facing the wrath of notorious German terrorist, Martina Klump, who is determined to wreak havoc on the prisoner swap and exact revenge for a terrible betrayal.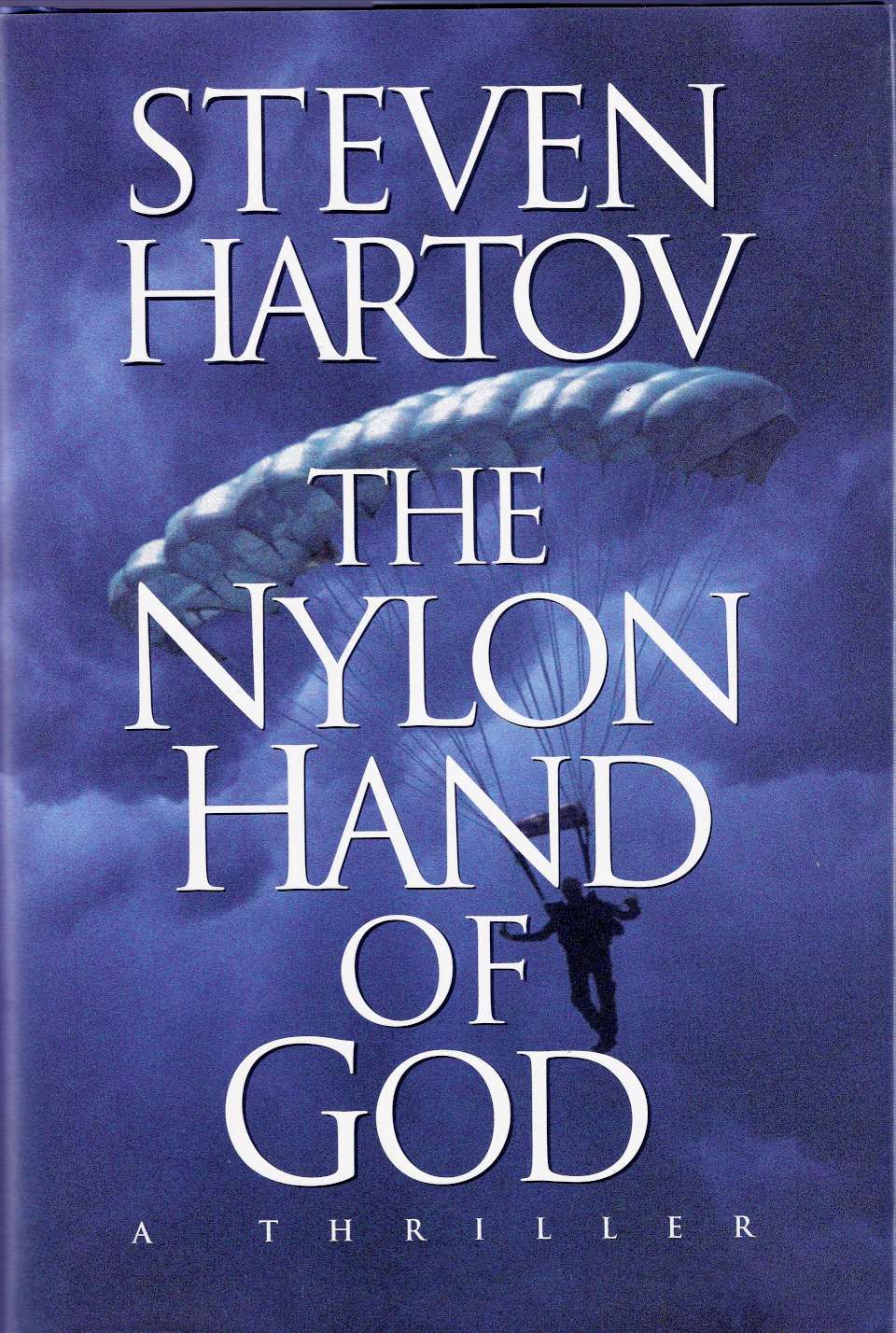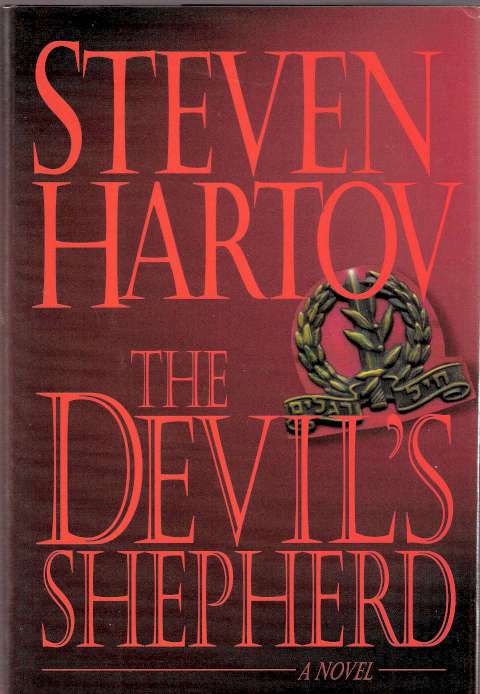 "Major Eytan Eckstein prayed that the bullets would kill him before he heard the gunfire."
Thus begins the third part of Hartov's thundering espionage trilogy, with Eckstein tasked to rescue a throng of Ethiopian Jews from the clutches of murderous warlords. But nothing curdles the blood of an intelligence officer more than the simple word "mole." Its utterance by a defecting Czech spy has sent the entire Israeli intelligence community reeling. And so Jerusalem's spy masters have no choice but to summon Eckstein and Baum once again, sending them back to Africa and a wilderness of mirrors, where no one is safe and nothing is as it seems
"Readers held in suspense throughout this galloping plot will end with their nails in their mouths, awaiting the next installment."
"A superb thriller with brains and heart. . . . an electrifying and brilliantly paced book."
"Bursting at the seams with action and intrigue, Hartov's thriller also boasts great characters... "The Devil's Shepherd" mixes lessons in world politics with martial arts know-how and intelligence savvy so adroitly that readers will be enjoying themselves too much to realize they may have learned something."
"Spies, secrets, and ruthless stalking--this is the latest electrifying adventure from the ex-Israeli intelligence operative who wrote The Heat of Ramadan."
"The action sequences are thrilling, and the authors have the real-world expertise to keep the stories gritty and realistic, never over-dramatizing the situations or indulging in hero-worship. The Night Stalkers is more than just a good read; it's a reminder of just how dangerous it is for our men and women in uniform to defend our country and what an excellent job they perform in doing so."
"The book's action scenes are numerous and spine-tingling, its portraits of men living a life of danger absorbing, and the regiment's sadly long roll of honor distinctly moving."
"Michael J. Durant and Steven Hartov shed fascinating light on the mysterious elite commandos known as SOAR (Special Operations Aviation Regiment) and take readers into a shadowy world of combat they have only imagined. Here, for the first time, are their hair-raising true stories of battle, capture, victory, and loss."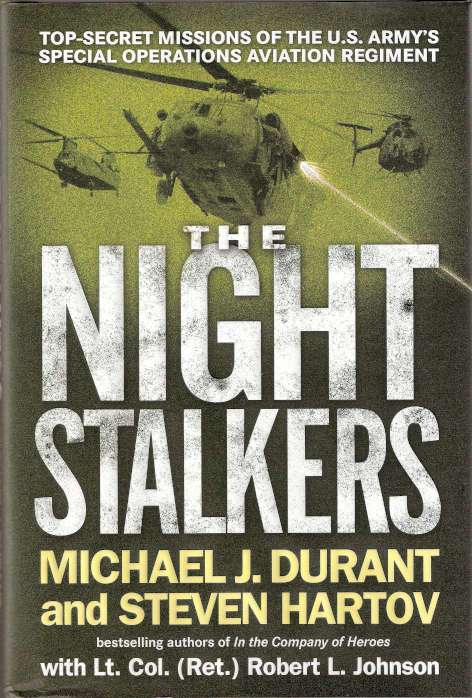 "In the deepest darkness, at some hour between midnight and dawn, you believe you hear them coming."
Until the release of Hartov's and Durant's New York Times bestseller, "In the Company of Heroes," few people had ever heard of the US Army's 160th Special Operations Regiment. The Night Stalkers were born on the heels of the failed 1980 operation to rescue American hostages held in Iran, and have gone on to become the penultimate special operations aviators on earth. With unprecedented access to this top secret unit, Hartov, Durant, and Lieutenant Colonel Robert. L. Johnson penned this thrilling military history that is now considered the "bible" for all American Army aviators wishing to become the-Best-of-the-Best.